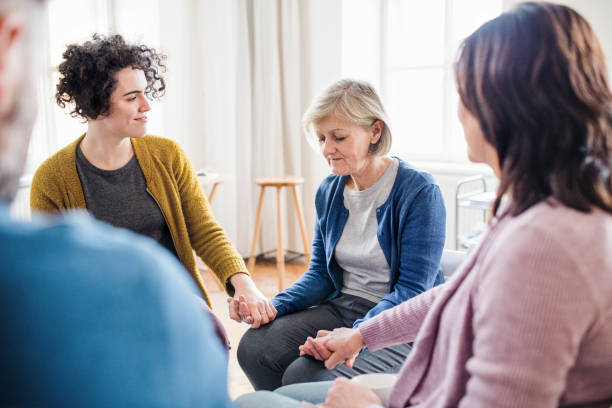 Our ladies' Bible study draws young moms, singles, grandmothers, and great-grandmothers. Maybe even one great-great grandmother heads out to join us. We discuss our need for a close walk with God. Politics come up. Decisions about moving or staying in New York State arise. Job opportunities and their ramifications may be disclosed. Sometimes, the participants want advice. Other times, they just want to be heard. It's a great group and friendships form.
One grandma found our group via social media. She checked us out and the next week, she brought her granddaughters. After a while, she became a believer in and a follower of Jesus Christ.
Occasionally, being human, complaints fill the air. We know we're in end times, that Jesus spoke about in the Gospels in the New Testament of the Bible. Then, "evil will be spoken of as good."
We happen to love babies. If a mom can't support her unborn baby, many heartbroken sterile couples would adopt this child in a heartbeat.
Our governor welcomes teens and women facing a crisis pregnancy to come to New York State to terminate the life of the tiny individual, which breaks our hearts. Then, this grandma, the somewhat new believer in Jesus says, "Isn't there a verse telling us to think about whatever is lovely, whatever is pure, etc.?"
We breathe a collective sigh. "You're right!" I say.
(Philippians 4:8, NKJV) says, "Finally, brethren, whatever things are true, whatever things are noble, whatever things are just, whatever things are pure, whatever things are lovely, whatever things are of good report, if there is any virtue and if there is anything praiseworthy—meditate on these things."
Praise God for His Word!
This week, we started a new thing. We accepted an invitation to one of the ladies' houses. We gathered for almost two hours to sing praises to our God, which is spiritual warfare, and we prayed. We visited for just a short time. Then we went home or to our respective responsibilities. God can help our country if we get discouraged.
If you're in a cold climate, I hope you can stay warm! We're getting snow in New York State.